Vcenter Fat Client For Mac
It may have, perhaps, been inevitable, but now it's official: the vSphere C# client -- also known variously as the Client for Windows, thick client and desktop client -- won't be part of the next iteration of vSphere.
Bring back the FAT CLIENT and shelf this other garbage. We found 5 helpful replies in similar discussions. So Mac and Linux too. Your missing out on the HTML5 host client, the HTML5 vCenter Server, the removal of the inventory service (the real reason the web client was always dog slow), and massive under the hood improvements in API's.
On May 18th VMware announced the end of the road for the C# vSphere Thick Client. The next version of vSphere the thick client will not be available. VMware has been building up to this moment and previously announced they wanted to move to a web based client to have maximum compatibility and mobility.
Our enterprise is transitioning to View 7 and we are running into an issue adjusting the font/text size within windows. We are running Windows 7 linked clones and found now when someone adjusts the font/text size within Windows, it automatically reverts back to Smaller after the required log off. I have discovered that the Horizon Client will automatically update the font/text size within VMware based on the font/text size selected on the client's machine.
This is perfectly fine, but we have a number users with Apple computers and do not know how to affect this setting when signing in from the Horizon Client for Mac. It always reverts the font/text size to smaller.
Vcenter Client 6.0
I would prefer to allow users to set the font/text size within VMware independent of what device they are logging in from. Meaning, I would prefer to have automatic display scaling disabled. I was able to do this using in View5 with the vSphere fat client, but we now use a VMware appliance and this is no longer an option provided in the vSphere web interface.
Do you know what i need to adjust so VMware does not automatically change the font/text size in windows?
Or do you know how someone can get a larger font/text size when signing in from a Apple Mac?
Did you notice what the VMware vSphere 6.5 Release Notes mention, at this spot? Those are the (finalized?) client UI names! Yep, get ready for this:
Components of VMware vSphere 6.5, including vCenter Server, ESXi, the vSphere Web Client, the vSphere Client, and the vSphere Host Client do not accept non-ASCII input.
Let's reformat that:
vCenter Server
ESXi
vSphere Web Client
vSphere Client
vSphere Host Client
Yeah, we're stuck with vSphere Web Client for a while longer, since the vSphere Client functionality is not all there yet, details here:
Functionality Updates for the vSphere Client

Updated on: 15 November 2016

vSphere Client 6.5 15 NOVEMBER 2016 ISO Build 4564106

The Unsupported Functionality table documents the vSphere Web Client workflow functionality not available in the vSphere Client at the release of VMware vSphere 6.5. Any vSphere Web Client functionality not documented in this table is supported in the vSphere Client at release. Check periodically for updates to the Unsupported Functionality table.
#rant start
Interested in my original piece about this transitional state we're still stuck in? See:
VMware announced there's no vSphere Client for Windows for the next vSphere release, HTML5 web UIs are the future, forcing us to suffer vSphere Web Client during this transition
May 18 2016
# rant end
Going forward, I continue to try to avoid any videos that feature the relatively sluggish vSphere Web client, to reduce obsolescence, and because the HTML5 UIs are much more pleasant and faster to use. Sure wish VMware development dollars were directed at dumping Adobe Flash/Flex earlier.
We'll get there, fewer better UIs, but we're just not quite there yet.
Vmware Vsphere Client Free Download
vSphere Client for Windows still works, sort of...
Oh yeah, didn't VMware say this about vSphere 6.5:
...the C# client (AKA Desktop Client/thick client/vSphere Client for Windows) will not be available for the next version of vSphere?
True, no 6.5 version of it exists for download at the usual Download URLs for VMware vSphere Client [KB2089791]. But guess what? The VMware vSphere Client 6.0 Update 2 still works! That doesn't mean it is supported, or that you should use it, given a lot of the newest and most innovative features can't be configured with it. But at least VMware doesn't block you from logging in and using it, I suppose to appease customers with mixed environments, at least for a while longer. It only works connected to ESXi 6.5, won't connect to VCSA, seen below.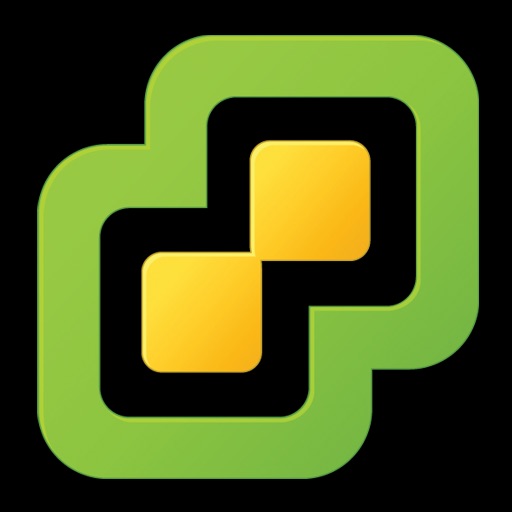 Download Vcenter Server For Windows
Nov 17 2016 Update
Have you noticed what happens when you point your browser to the VCSA appliance? Yeah, multiple options, with the cling to Flash disclosed in that first link for the still-needed vSphere Web Client. At least they explained it, and made it easy to launch from there.
The big news is that the vSphere HTML5 Web Client is now baked right into the VCSA 6.5 appliance, seen as the second link below. This is MUCH less clumsy than the standalone appliance you had to configure for the 6.0 compatible version.
So fingers crossed that VMware rips off this bandaid as soon as possible and gets the HTML5 UI fully equipped to handle all vSphere functions as quickly as possible, without making us wait for the next major release (vSphere 7.0?). I say this because of the 20-months-between-major-releases cadence of late. Probably wishful thinking, but one can always hope.
Comments
Share your feelings about this transitional state we're in below! Don't miss reading about the UI purgatory that Reuben Farrelly is stuck in with his Nexus 1000V issue.
See also at TinkerTry
Vcenter Download
Use Chrome for VMware-related taskbar shortcuts, unclutter your browser-based UIs so they look like native apps!
Apr 02 2016
...and two very popular articles that came out within a few hours of the download's availability:
How to easily update your VMware vCenter Server Appliance to VCSA 6.0 Update 2
Mar 16 2016

How to easily update your VMware Hypervisor to ESXi 6.0 Update 2
Mar 16 2016
See also
Vcenter Client For Windows 10
C# Client is officially dead…
May 19 2016 by Duncan Epping at Yellow-Bricks

Goodbye vSphere Client for Windows (C#) – Hello HTML5
May 18 2016 by Dennis Lu at VMware Blogs